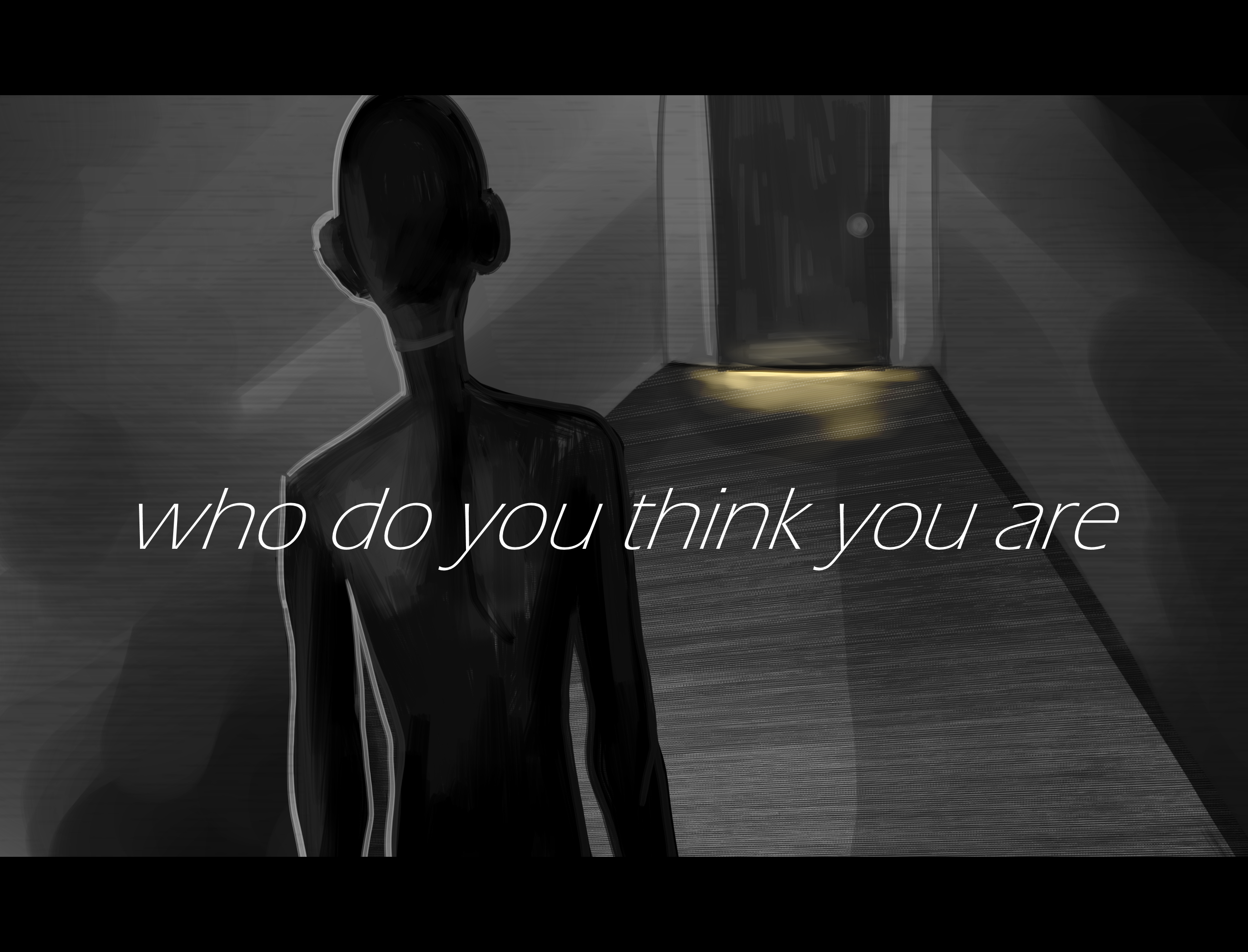 Who Do You Think You Are? (DEMO 1.0)
A downloadable demo for Windows
Who Do You Think You Are is an in-development exploration game that emphasizes atmosphere and flavortext. You play as a rudely-awoken (and rather extremely pretentious) individual trying to restore order to a large, eerie estate after something goes bump in the night. Made for #MyFirstGameJam in January 2016, the original demo is about 15-25 minutes long, with a number of rooms to explore and several items to collect, examine, and use.

The 2016 demo was my first completed RPGMaker project as an inexperienced dev. As of 2018, I'm revisiting WDYTYA to flesh it out a whole lot more, and an entirely new demo is in progress and anticipated in 2018-19. The second demo will also include a separate PDF containing a brief manual and some exclusive info about the setting and protagonist conveyed through supplemental fiction. For now, please enjoy the jam build!

At its heart, Who Do You Think You Are is a claustrophobic narrative about identity, guilt, and the shadows that haunt old houses. If you stand still and silent for long enough, you can hear the house settling, the garden growing, the portraits murmuring when you turn your back.
CONTROLS:

arrow keys to move (default)
or WASD to move (download wdytya-demo-wasd.zip)
shift to speed up movement
enter or spacebar to confirm or interact (examine, use, open doors, etc)
esc to access menu or cancel
WDYTYA features custom free non-commercial use tilesets and audio assets by various talented creators. For a full list of credits, click here. For the original devlog, click here. For a list of known bugs, click here. (Feel free to contact me if you find others.)

Special thanks to my cool tester and to everyone participating in the jam! You guys are super inspiring and this has been an amazing experience. Thank you so much!

Install instructions
Download file
Extract
Run .exe
Let me know if you run into any problems!
I've included the RPG Maker VX Ace RTP in the current build, but if you ever need the RTP in general, here's a link.

UPDATE 1/30/16: If you can only use or exclusively prefer WASD movement, download wdytya-demo-wasd.zip! The WASD-exclusive version uses the Full Input Keyboard script by Cidiomar R. Dias Junior.